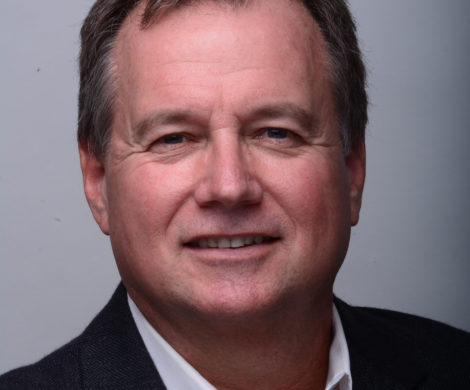 BRIAN HEMSWORTH wrote a short bio, but then he saw how long Larry wrote his, and he had redo his.
Brian Hemsworth is communications professional with more than three decades of marketing, advertising, and branding experience. He is the president of Newman Grace Inc. a consulting boutique located in Los Angeles, California, and has worked on brands from startups to Fortune 500 companies. For more than a decade he has also served as an adjunct faculty member and visiting professor of Pepperdine University's Communication Division. A "renaissance man", of communications, he has won awards as a commercial director and producer, a magazine editor, and as a marketing professional. He has recently completed two books, "10 Great Things About My Heart Attack" and "New Marketing Rules for Attorneys, Accountants and Advisors". He lives with his wife and daughter in Woodland Hills, California, along with their dogs Max and Tilly and cat Maui.
Brian serves as the President and CMO of Newman Grace Inc., an elite marketing and consulting firm located in Los Angeles, California. The first has served marketing, advertising, and branding services for companies ranging from startups to the Fortune 500. Currently their client base is approximately 50% product manufacturers and 50% professional service firms. Their work can be found at www.newmangrace.com.
Brian is also the publisher of Southern California Professional Magazine. SoCalPro, as it's know as, is an online publication by and for thoughts leaders and their clientele in the Southern California area. It is published in HTML at www.socalprofessional.com and in flash at issuu.com. The magazine also works jointly with Newman Grace to actively promote the contributors with SEO and publicity marketing programs.
For more than a decade, Brian has also taught advertising and marketing communciations courses at Pepperdine University in Malibu, California. He course work has included introductory courses, media course, consumer behavior, digital strategies, and the Integrated Marketing Communications (IMC) department's capstone courses. In addition, Brian has served as the coach of three Google Online Marketing Challenge teams put forth by Pepperdine University, and in 2013, the Pepperdine team was crowned  The Americas Winner for work completed for Shane's Inspiration, a non-profit organization.
Prior to these Brian was the Director of Marketing & Promotions for The Hollywood Reporter. During his time at the helm of marketing the company boosted record billings, produced dozens of industry events, and created the blueprint for the future of paper's online presence. He also served on the Century City Chamber of Commerce's prestigious Entertainment Committee.
Brian also spent time first as the Director of Creative Services and later as the Director of Marketing for Miramar Communications, a trade publisher and trade show company based in Los Angeles, California. During this time Brian oversaw not only the marketing of Miramar's publications and tradeshows, but also ran the company's internal advertising agency, producing award winning work for clients in numerous industries. He also was a member of several Maggie (magazine excellence) and Jesse H. Neal (editorial excellence) award winning teams. He consulted on the marketing of many national and international brands such as Invacare, Kimberly Clark, John Deere, Multiquip,  DeVillbis, and many others. He was voted Employee Of The in 1993 by his co-workers.
Brian was the founder of several publications in the 1980s and 1990s, including Mountain Biking Magazine, Snowboard Core, Bike Pulse, and Home & Auto Security Magazine. As editor, his magazine won Best Cover design from the National Booksellers Awards. Brian also created some of the industry's most memorable advertising, for bicycle and fitness brands including Schwinn, Raleigh, Klein, Onza, Ritchey, and others.
Brian began his advertising career at Grey Advertising in Los Angeles. Brian was hired as a Broadcast Traffic Coordinator, but also spent time as the A/V Manager, where he was a member of the new business presentation team. He credits this as one of his most important learning experiences, a time where his team won more than $30 million in new business, and when he worked on accounts such as Bank of America, Princess Cruises, Vons Grocery Company, Taco Bell, Church's Fried Chicken, Coco's Restaurants, and Southern California Edison. During his time with Grey Brian produced and directed several award winning commercials and videotapes. He was also a  member of AAF Complete Campaign winning teams, Belding winning advertising, and Best of The West award winning commercials.
Brian received his Bachelor of Arts degree in Telecommunications and Film from San Diego State University (SDSU) in 1981, where he made the Dean's List numerous semesters. Later in his career, Brian returned to school, earning a Master's of Business Administration (MBA) from California Lutheran University. He was also awarded the highly specialized Certified Business Communicator (CBC) certification by the Business Marketing Association.
Brian lives in Los Angeles with his wife Jerri, the founder and Creative Director of Newman Grace Inc. She is also a graphic design instructor at Woodbury University in Burbank, California. Brian is a group leader of Provisors, the country's leading professional networking group. He is also a member of Legacy Forum, an elite mastermind community in Los Angeles. He formerly was a Board Member of the North American Travel Journalist's Association (NATJA). He has authored more than 100 national magazine articles, has photographed numerous magazine covers and features, and has been the editor of nearly a dozen non-fiction books for other writers.
Brian and his wife are the proud parents of daughter Elizabeth. The are pit bull lovers, having adopted numerous pits over the years. They love travel, and are passionate about devoting time and energy to helping non-profits.
Save
Save