Larry Steven Londre's 9 P's of Marketing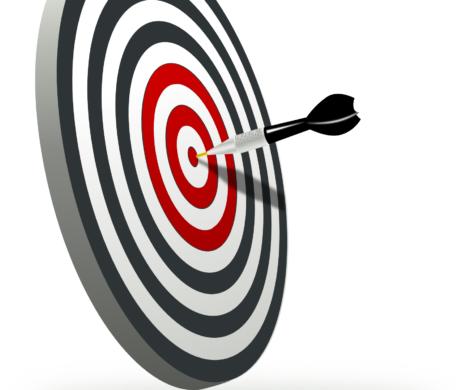 The nine P's of marketing were developed over many years of Larry teaching undergraduate and graduate Marketing, Advertising, Global Studies at USC, CSUN, Pepperdine, LMU plus consulting. His 9p's of Marketing were copyrighted in 2007 by Larry Steven Londre at Londre Marketing Consultants, LLC.
The classic 4 P's of Marketing are Product, Promotion, Place, and Price. It's a good start, but in practice, there's a lot more that goes into Marketing. Nine P's give you more ways to analyze and solve a Marketing problem or come up with a marketing or advertising solution.
The 9P's of Marketing are:
Planning
People or Targeting
Product
Price or Pricing
Promotion
Place or Distribution
Partners or Alliances
Presentation
Passion
For the past 46 years, the  2 Guyz On Marketing's Larry Londre has been a Marketing professional, a Forensic Marketing Expert, Marketing and Advertising consultant with Londre Marketing Consultants, LLC plus teachs Marketing, global Marketing and Advertising.
Ten years ago, Londre created and owns a copyright for the Marketing concept, the Nine P's/9 P's of Marketing ©2007, which augments the Marketing Mix (Product, Price, Promotion and Place) or, known as the "4P's" by the American Marketing Association, Neil Borden and Jerome McCarthy in the study and practices of Marketing.
In the late 60's Londre was first taught in Marketing that the "customer," or potential purchasers, buyers are king or kings, but they are missing as one of the P's, in the 4P's. It's prominent and it's its own "P" in the 9P's of Marketing. Many say that "People" or targeting is the most important tool in solving a problem. Know who your customer, purchaser, client or user is.
The Nine P's/9P's of Marketing help brand managers, companies, firms and business managers to find marketing problems and opportunities and to identify marketing opportunities, solutions, in a number of areas. The utilization of the 9P's of Marketing help, develop and guide a company or a firm's marketing objectives, strategies, tactics and solutions. The Nine P's can be truly insightful, in many ways and in many possible actions. Londre consults, teachs, presents and works as a Marketing, business and Advertising expert using many Marketing concepts and practices, including the Nine P's/9P's of Marketing.
So what is Marketing, before we get to the nine P's? Marketing is a planning and execution process that involves a product or service's attributes, research, distribution, pricing, partnerships/alliances, promotion and more. All of these activities must work together to assure successful marketing practices.
Firms, associations and companies with the most effective marketing efforts try to thoroughly understand their customers ("People") and the marketplace. Companies and new product/service development professionals create products and services to meet market needs. These firms and others use marketing research and channels for understanding and communicating to a target market or audience ("People" in the 9P's of Marketing). In the study and practice of Marketing, Marketing manager and Brand agents develop objectives, strategies, planning and tactics.
The 9P's of Marketing include important components, elements, actions and efforts. Let's start with targeting, "People," one of the nine elements or components. :
People

"People" or targeting has almost always been left out of the traditional "Marketing Mix." Almost every diagram includes the four P's with Product, Promotion, Place and Price.
Getting into Marketing or an old pro, look at new, existing and repeat customers. Define them.
Place "consumer" or "People" or "potential buyers" in the middle of a circle. Add the other components in the nine P's. In Marketing, from my education, training, research and analysis plus testimony, there needs to be greater focus on the "Customer," or "People."
"People" or market segments may utilize demographics, geographics, psychographics, behavioral characteristics and technographics, which may be a vital component or components of the 9P's of Marketing. Once a target market is chosen, the organization can develop its marketing strategies to target this market segment.
Simply it's about Segmentation and Targeting. Add Positioning and you have STP, as a major first step.

Planning:

It starts with research and researching. Again, look at your potential customers but under planning and execution you have many decisions to make on product development, pricing, promoting, partnering, distribution channels and more.
This element of planning in the nine P's is a method for achieving an end, and, looking at the eight other parts, can be a detailed formulation of a program of action.
Developing and transforming marketing objectives to marketing strategies to tactics, marketing management must make basic decisions on marketing targets ("People"), marketing mix, marketing budgets/expenditures and marketing allocations.
Review dividing the total marketing budget among the various tools in the marketing mix and for the various products, channels, promotion, media and sales areas.

Product and Services:

A product (service) is anything that can be offered to a market for attention, acquisition, use or consumption that might satisfy a want or need.
The goods and service combination the firm offers to the target market, including variety of product mix, features, branding, designs, packaging, sizes, services, maintenance contracts, warranties and return policies.

Place (Distribution):

Offering the right product at the right PLACE, at the right time, at the right price. It's the company's activities that make the product available, using distribution and trade channels, roles, coverage, assortments, locations, inventory and transportation characteristics and alternatives.
Considering, developing and reviewing store and non-store, e-commerce and "brick and mortar" factors, considerations, objectives, strategies and tactics, including "Partners."

Price:

Simply, all aspects regarding pricing.
"Pricing" is the sum of the values that customers exchange for the benefits of having or using the product or service.
The amount of money a consumer is willing to pay to obtain the product. Pricing includes wholesale/retail/promotional prices, discounts, trade-in allowances, quantity discounts, credit terms, sales and payment periods and credit terms.
Pricing decision making also involves adjusting prices concerning the competitive environment, economic situations and involve buyer perceptions.

Promotion:

Eight (8) major, strategic components: The communication elements include personal and non-personal communication activities.
The activities that communicate the merits of the overall product, which include:

Personal Selling/ Sales Force: Sales persons:

Listen more than you talk. People who listen more, learn more, plus helps you position your service/product/solution or offering.

Advertising: There's an expression "It is only creative if it sells." I wanted to add "It is only good media spending if it sells."
Sales Promotion
Collateral Materials
Direct Marketing (also referred to as Action or Direct Response Advertising)
Interactive/Internet/Web, Digital Media, Social Media:
Events and Experiences
Public Relations/PR

Partners:

Also referred to as Alliances. Working with others and organizations which take part in an undertaking with another or others, in a business or company with shared risks and profits.
With "Partners" and in Marketing, it is vitally important to partner with firms that have similar corporate philosophies, with agreed upon objectives and strategies.

Presentation:

The "P" or "Presentation" is the act of presenting, displaying and putting forward any of the different 9P's© and/or components to your customers, suppliers, wholesalers, retailers, sales force, marketing intermediaries, clients, employees, partners, and/or others.
Look at "real" product and service experiences.
Enabling consumers and "allowing" them to feel the brand. As part of "presentation," I also place "events and experiences" under Promotion.
While traditional marketing is based on target audience impressions/ views/ clicks/ exposure, experimental marketing involves engaging with consumers.

Passion:

Those intense, driving or overmastering feelings, emotions in the planning, developing, pricing, promoting, partnering, selling and overall marketing of products or services.