When Your Product Is Your Building.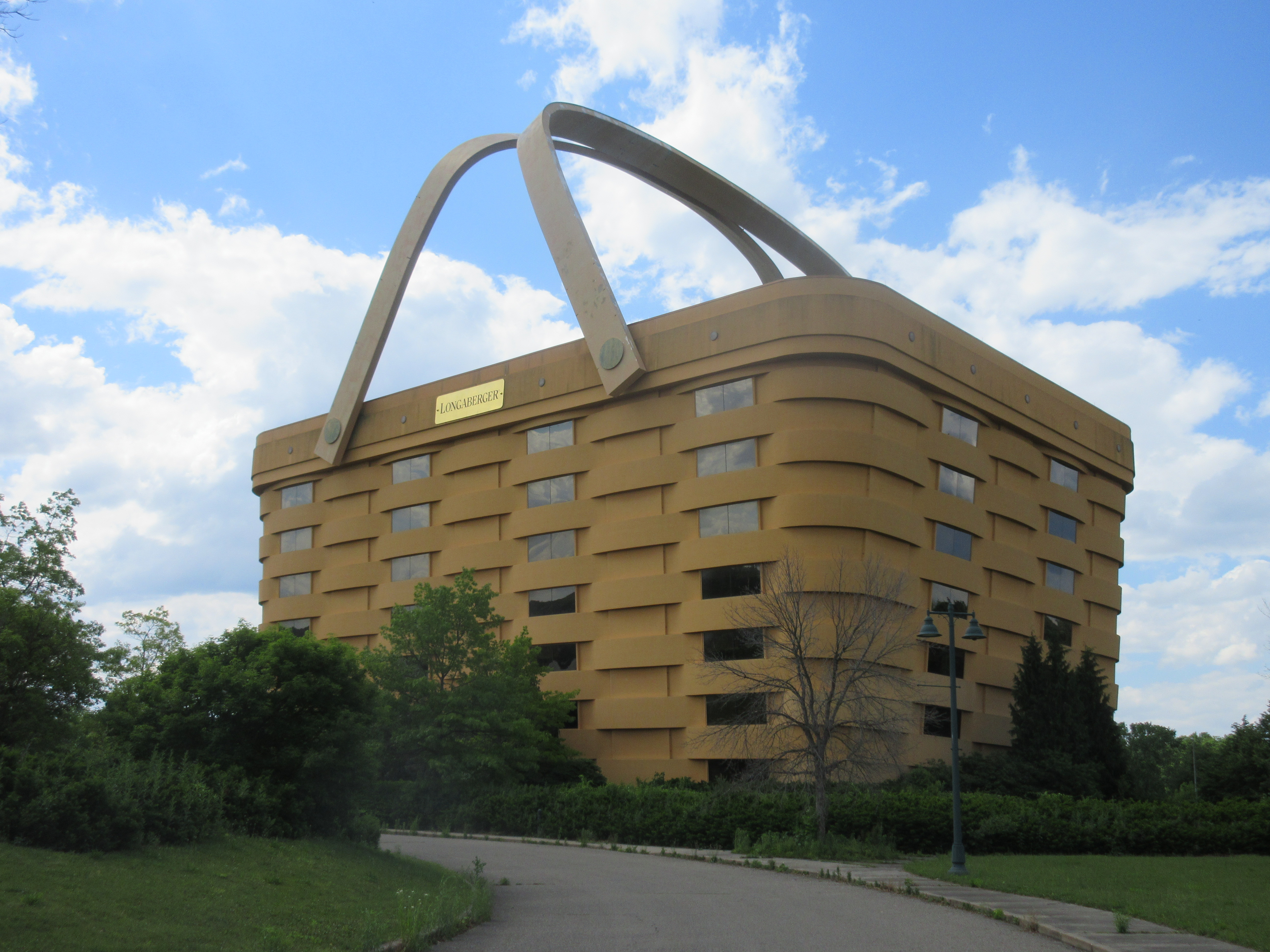 The Longaberger Building, where the building is the brand.
There are plenty of Marketing and business stories here.  Last year, while at Ohio State University, 2 Guyz Larry and his wife took a detour to see the Longaberger Building. (Larry ALWAYS takes detours to see things.)
Their product became their building design. The building is shaped like the picnic-type product the company sold—complete with the basket weave and handles, which needed to be heated during the winter. The snow was too heavy.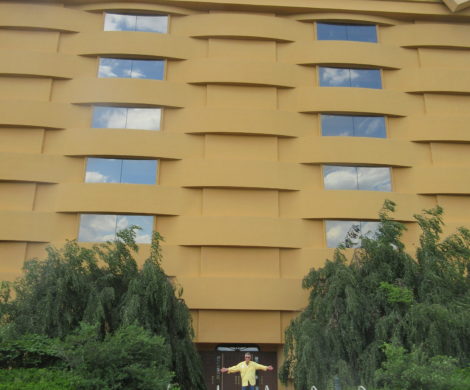 Overall cute, but there's a hard truth to the building. It was finally sold for only a fraction of its cost.
The building was built for Dave Longaberger, founder and president of the Longaberger Company, who died in 1999.  A company famous for making and selling baskets. The sales people sell their product line at home demonstrations.
The "basket" building is seven-stories and 180K square feet. Opened in 1997, it was vacated in 2016 when the few remaining workers left due to months and years of downsizing
The building you see cost around $32 Million. The company and the building had fallen on hard times. Sales were off, and the $32 Million building couldn't be sold. The company went into arrears and eventually was deteriorating. Just breaking down from lack of maintenance and weather.
There are many marketing and business examples with this building:
Poor economic times hurt companies. Management needs to be smart and strategic.
There is a product life cycle and no products sell forever. You need new products and new product development.
In MBA and undergrad business we teach you need to generate revenue and profits. You must maintain or control costs.
Unfortunately Dave Longaberger, family and others could not continue.
Children of the founder can't always continue the legacy.
Companies fall on hard times during poor economic times.
Corporate and president's dreams may turn into nightmares. Examples under "product," and "place" in the 9P's of Marketing, the structure, location and the property or building's uniqueness made it a difficult to sell.
The $32 million building went on sale for $7.5 million and finally sold for $1.2 million with historic structure credits.
From the Newark Advocate, "Licking County Auditor Mike Smith said he does not believe JRJR Networks, parent company of Longaberger, will receive anything from the sale, because the potential debt associated with the building may have exceeded the sale price."
Unique building, sad story.