Big Baller Brand…and a Prediction!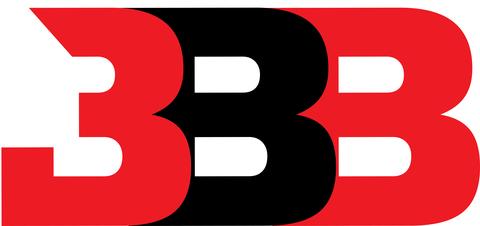 The 2 Guyz teach Marketing. We teach about Planning and People, two of the 9P's of Marketing.
Marketing starts with planning and knowing who your target market is and what your potential buyers will look like.
It is hard for us to figure out what LaVar Ball is doing, unless it's one misstep after another.
LaVar and his brand is not trending well in the media. It appears to the 2 Guyz he is killing the brand before it gets started, on and off the court
Brand managers and marketing pros know you have to have a product or services "people want." We teach that developing and transforming marketing objectives to marketing strategies to tactics, marketing managers must make basic decisions on marketing targets ("People"), marketing mix, pricing, distribution, marketing budgets/expenditures and marketing allocations.
The 2 Guyz are going to make a prediction for 2018:
LaVar Ball's "Big Baller Brand" is dead. Or it's on life support after 16 seconds of fame and missteps.
After reading a bunch of stories this week, Londre, one of the 2 Guyz, has negative feelings. Too many negatives in seeing this brand survive. If it does sales will be really low. He says that the last few weeks would made a marketing case of what not to do.
You have crowds who are booing his oldest son, Lonzo. He will probably not be a NBA all-star, at least for some time, nor rookie of the year, and his shooting percentages can only go up.
The middle son left UCLA after being caught shoplifting at three retail stores in China, plus his father said he was "in jail" waiting for the ruling on his suspension from UCLA. The youngest son isn't in high school. He was taken out of Chino.
How do you build a brand, if those three sons are the cornerstones?
Generating awareness doesn't always lead to sales. And awareness alone doesn't make the cash register ring.
We asked some media, marketing and advertising professionals what words they would associate with LaVar Ball's Big Baller Brand. Simple marketing research by word association.  They were not positive. Here's what they said.
"plays media for brand awareness"
"pompous, arrogant, self-centered, ungrateful, cheap"
"loud mouth, loser, lousy"
"fake, ridiculous, boisterous"
"unsubstantiated"
"not the image of an upscale brand"
Now let's do some more market research. Go to their website and there is discounting. That is a terrible sign for a new brand. They have awareness but way too much product. To sell it, they need to discount. Yikes.
Would you pay $100 for a Big Baller Brand sweat shirt?
Would you pay $50 to wear a hat like LaVar? Who would? Londre was talking with Hemsworth. Londre said, "Shoplifters?" Not a huge target segment. (And by the way LaVar even mentioned that "people" may steal his brand.)
He was relating the brand to Raider's. But they had won games and had a defiant image. Not one of missteps and dumb moves.
As a marketing and advertising experts, teachers and professionals, we're not going too far out on the limb…
We're going to make a prediction.  The Big Baller Brand is done. We would ask this question of any MBA marketing class or undergraduate advertising class? Would you want to wear the Big Baller Brand?  The answer would likely be, "Probably not, maybe not in a million years."
Stay tuned. LaVar's brand is on its 16 second of fame.
(Note: Big Baller Brand is registered trademark of LaVar Ball.)