Eating Tide Pods And Demarketing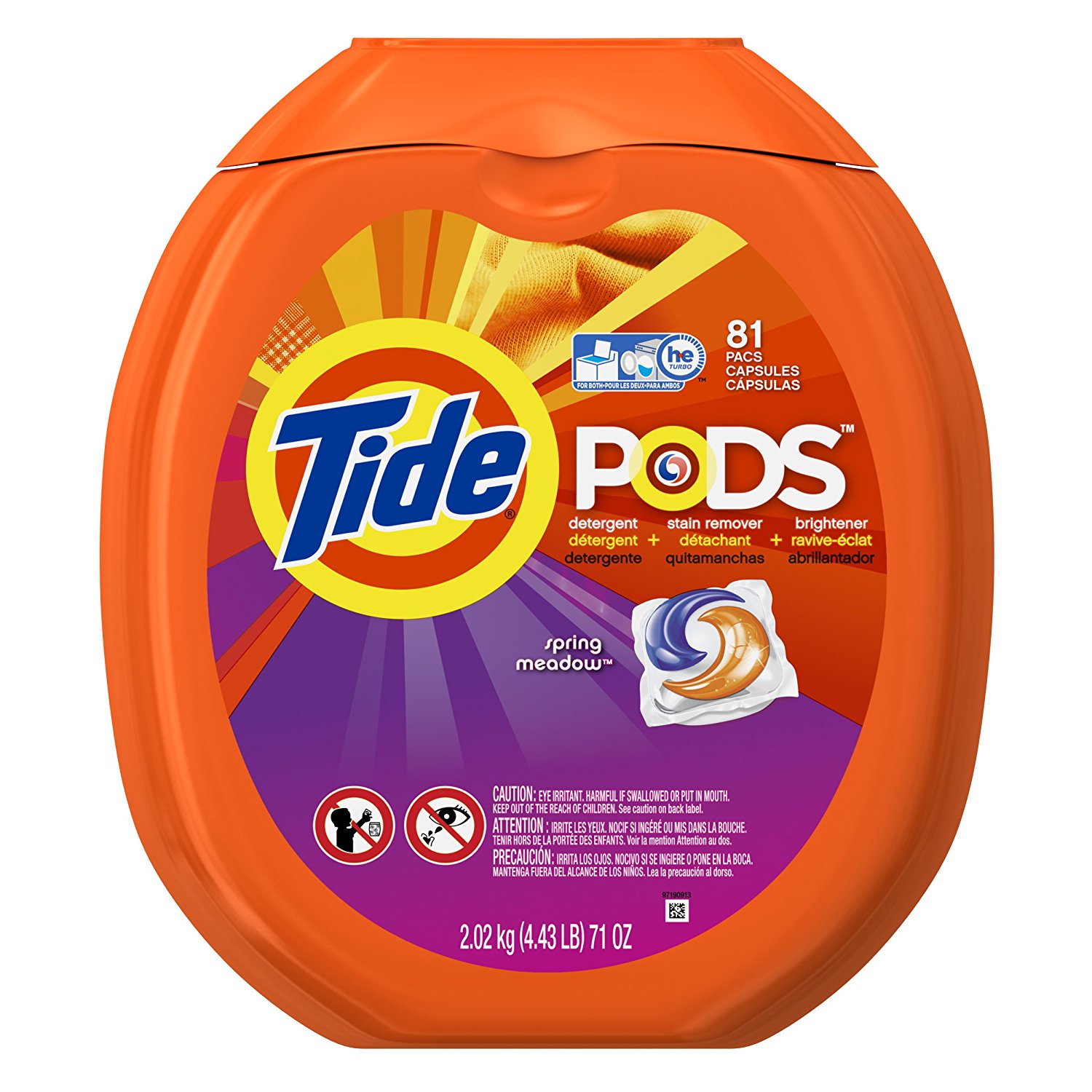 Procter & Gamble wants to stop the "Tide Pod Challenge," which in 2018 is a social media trend. Teenagers are biting and eating a Tide pod, Proctor & Gamble's single-load laundry detergent packet.
There are videos promoting this really harmful idea.
The American Association of Poison Control Centers, Proctor and Gamble (P&G), and heath care professionals call it "dangerous".  Many have been making warnings about the increase in the number of teenagers eating the detergent pods, which can cause seizures, respiratory arrests and even deaths.
During the first two weeks of 2018, poison control centers have handled at least 39 cases of intentional misuse among 13 to 19 year olds.
Procter & Gamble or P&G is trying to get teens not to consume Tide pods, fueled by social media.
Is this a marketing and promotional tactic by P&G?
They definitely want to get this heath message out and to inform teenagers not to bite into a Tide Pod. This looks like a case of "demarkting".
But what is "demarketing?"
To explain "demarketing," the 2 Guyz need to reference "price" or pricing, "products" and "place," under the nine P's of Marketing
Demarketing is any Marketing effort, strategy and tactic aimed at discouraging and/or decreasing demand for a product 1) which a company or entity cannot supply in large-enough quantities, 2) it does not want to supply in a certain geographical region where the high costs of distribution (Place), 3) where costs of Promotion allow  too little profit or profit margin, or 4) simply want to stop or slow demand for good reason.  It's not about eating, it's about use.
We teach that common "demarketing" strategies typically include higher "prices" (another of the 9P's), scaled-down "Promotion" and promotional message changes and product redesign.
Some owners, brand managers and marketing managers seek fewer customers and decrease demand for their product or service.
National parks such as Yosemite want fewer visitors during their summer months. Utilities tell us to use less energy during peak usage months. We're reminded of the tampered Tylenol bottles,  the recent recall of romaine lettuce in many states as a result of e-coli, and many other instances of reducing demand.
In integrated marketing communications this is where advertising must be in sync with public relations and publicity efforts. And while Tide isn't responsible for getting teens to eat pods, demarketing the behavior might be critical for the immediate future and profitability of the brand.