Revisiting Partners (from the 9 P's of Marketing)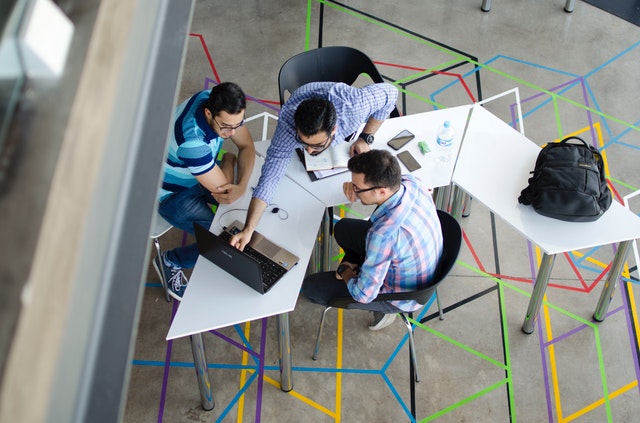 The 2 Guyz On Marketing teach and consult that in most cases marketers don't create customer value and build customer relationships by themselves, or solely by themselves. Most work closely with partners and alliances outside the firm, or even with other company departments (what we call inside partners).
The 2 Guyz know and see the changes which are occurring in how marketers connect with their suppliers, agencies, channel partners and others. This post in our series is about "Partners," which may be integral to your company's success.
In sophisticated Marketing there are more than the four P's of Marketing. With the nine P's of Marketing, The 2 Guyz believe that "Partners" and "Alliances" or "Strategic Alliances" are vitally important to the success of a firm's overall marketing efforts, objectives, strategies and tactics.
"Partners" isn't one of the original four P's, but is a distinct and important element under the 9P's of Marketing.
Can your customers, clients or users tell the difference between you and your competition? What about your alliances and partnerships…are you working with special suppliers, distributors or retailers? Are you working and creating with your advertising agencies and promotional partners, better than your competition?
Most people wouldn't think of "partners" as a variable and a way to differentiate your product or service. But it can be very impactful.  What advantages or differentiators do these alliances give you?
Let's look more closely at "Partners," one of the nine elements or components in the 9 P's of Marketing:
Partners/Strategic Alliances:
Partnership and cooperative agreements are formed that enable parties to bring their major strengths to the table and emerge with better planning, products, services, promotion, presentation, distribution and ideas than they could produce on their own.
Having the right partners can "add value" to the partnership in ways a single company or entity might not be able to accomplish.
Roles and responsibilities must be clearly communicated, understood and agreed upon. Great work and increased revenue can be the result of great partnerships!
Plenty of examples, on alliances and partnerships.
At CES (Consumer Electronics Show) in Las Vegas (January '18), Toyota unveiled its e-Palette, a self-driving concept vehicle partnering with Pizza Hut. A vehicle to deliver pizza. Pizza Hut is part of another alliance (mobility services business alliance) that includes Amazon, Mazda, Uber and Didi (Uber's Chinese rival). "In our ongoing and relentless pursuit to own and define the modern pizza experience, we are focused on technology-based solutions that enable our team members and drivers to deliver even better customer experiences…With Toyota, we are partnering with an undisputed leader in human mobility with a reputation for innovation, reliability and efficiency, as we define the pizza delivery experience of the future." (Pizza Hut's Artie Starrs, US president)
Did you hear that Walmart and Waymo (Google's Alphabet) have teamed up in a promotion in Chandler, Arizona, south of Phoenix? Shoppers of Walmart can use a self-driving car to go to their store. Yes, using a self-driving car. All they need to do is use a Waymo car after ordering groceries on Walmart.com. Walmart workers will assemble the consumer's order ("People") grocery order as the Waymo cars take customers to and from the grocery pickup.  "…we learn from these programs will give us a network of partners when we launch in new cities down the road," Waymo said. (Summer 2018)
Here's a Japanese company insight. Honda was always known for its engines, engineering and technical prowess. In the 1960's their founder Sochio Honda said "We refuse to depend on anyone else." In 2018 they know that shifts in technology are happening so fast they now need to depend on others, as in partners supplying outside skills to complement their internal knowledge and needs.
At AutoNation, the auto dealer and car retail chain are also giving Phoenix-area residents the option to use a Waymo car as a loaner, service car.
Sears and Amazon with Alexa: Sears has agreed to sell its Kenmore line on Amazon.com, or is it that Amazon accepted the partnership agreement with Sears? "The launch of Kenmore products on Amazon.com will significantly expand the distribution and availability of the Kenmore brand in the U.S.," said Sears CEO Lampert. The appliances like air conditioners and others will use and integrate Amazon's Alexa, which will respond to voice commands.
At Dell, now called Dell Technologies, they expanded their "Products," one of the 9P's of marketing, after buying EMC, a data storage producer. Dell Technologies is the largest customer of chip maker and manufacturer Intel.
Partnerships can be quite simple, or small scale, but still very effective. For example, a new product may seek a partnership with an established distributor to get a foothold in the market. The distributor, in return, might receive exclusivity of certain products. When the iPhone first emerged, Apple teamed with AT&T, which allowed the phone maker to product high margins, and allowed the carrier to gain marketshare in the highly competitive cellular business.
Your success may be dependent on partners and partnershps, with great people at the right partnerships and strategic alliances.
It is important to partner with firms that have similar corporate philosophies. Continuous support and cooperation with consultation are usually needed. They have agreed upon objectives and strategies. Really have them. Agreed upon objectives, strategies and budgets which are written and signed, by both partners in the alliance.
Success will only come to marketing partnerships where there is a mutually beneficial arrangement.
For that reason, it's critical to monitor your alliances. Check in frequently with partners. Practice transparency as much as you can.