Are Dead Horses Good For Your Brand?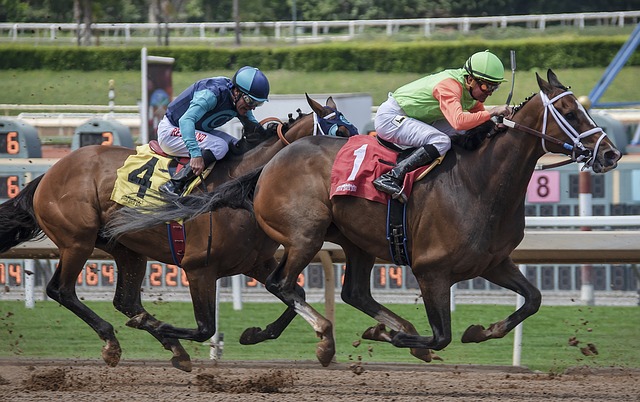 The 2 Guyz On Marketing have been to the horse races a few times. We worked on the Santa Anita account for a while. We even produced an annual magazine for them.
During the "meet" there are stories in the newspapers about horse racing, plus advertising on TV and radio to generate awareness and crowds.
But neither one of us follows them.
Today Londre, one of The 2 Guyz, saw a sentence in the LA Times about horse deaths at Santa Anita that stopped him in his tracks.  He'd never thought about horse fatalities and horses being euthanized.
The 21 fatalities are almost double all of last year, which was considered one of the safest in almost 25 years.
Is one death acceptable? I was thinking about basketball players running up and down the court. I thought of football payers running on the field. How many die each season? Each month? Each week?
I can only remember basketball star Hank Gathers at LMU, who died of heart issues on the court. They named the court after him. It was a big deal.
But 21 horses dying since after Christmas, 2018.  How is that acceptable?
How can horse racing survive. Will the fans continue to support the racing and gambling? This is Santa Anita, a big track. And it's just one of more than 100 race tracks around the country.
Santa Anita Park calls itself "The Great Race Place," and promotes that they are one of the world's preeminent racetracks and a frequent host of the Breeders' Cup World Championship. It is considered one of the shrines of Thoroughbred horse racing.
The Stronach Group which owns and operates Santa Anita need to rethink that.
Sadly, all of these fatalities became public and reported on during the past couple of weeks ago. This is not good publicity.
Can a brand recover from such bad publicity? Unfortunately the answer may be "yes", if the majority of the public doesn't know, or worse, doesn't care.
Twenty-one deaths—horrors. Santa Anita may soon be called the "The Great Last Place."