The 2 Guyz On Marketing Announce: The 2018 BADDIE AWARDS FOR BAD MARKETING & ADVERTISING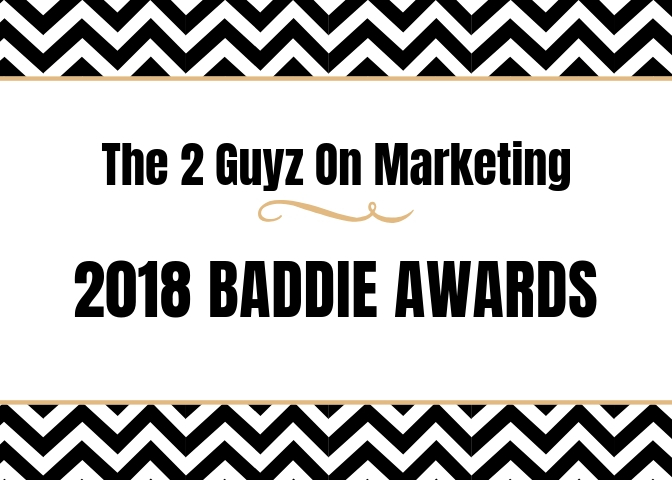 Welcome to the first annual Baddie Awards.
Baddies awarded by the 2 GUYZ On Marketing are simply unbelievable, inappropriate, lacking authenticity, bad, and/or horrible efforts in any area of marketing. It can be a concept, creative, production or execution of marketing and advertising strategies and tactics.
But not just anyone or anything deserves a Baddie. "Not good" is not bad enough. Baddie are call outs for marketing, promotional and advertising ideas that should have never happened.
The Baddies:
They make us cringe.
They lack taste, sensibility, or propriety
And, as the 2 Guys on Marketing teach, these marketing and advertising executions are lost opportunities.
In discussing Baddies, a quality we measure is that "it never should have been approved. Anyone in the client meeting or in the approval process should have said: "No way."
cringe – /krinj/ – verb: bend one's head and body away from an ad or promotion in fear or in a servile manner.
"they cringed away from the ad and thought negatively about the brand or company,  forever."
So here, for the first time ever, are the 2 Guyz On Marketing's Baddie Awards for 2018.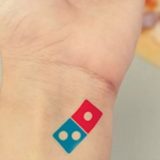 10. Domino's Pizza: In September, a Russian Domino's franchise owner launched the "Dominos Forever" campaign. Just tattoo Domino's and you would get 100 Domino's pizzas a year for life. First off, not sure that's really the kind of promotion you want…tattoos can fade, sag, scar, etc. In this case, the response was overwhelming. Domino's had to restrict the offer after they were inundated with people getting Domino's tattoo. This whiz-bang campaign was supposed to last months, but it was pulled within a day. .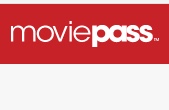 9. Movie Pass: In 2018 Movie Pass said it had 2,000,000 subscribers at $9.95/month, letting movie goers see a movie a day. That's 30 movies a month. To the 2 Guyz, when something seems unbelievable, it usually is. Too much demand. Couldn't sustain and had to take out loans. This product and marketing offering dropped from 30 movies a month to three, plus limited access to wide-release movies during peak demand. Not the same deal for consumers. Now it can't generate little investor money. This reminds us of the dot.com bubble days, what startups believed that somehow, someway, horrible business models could somehow "make it up in the volume." We think that Movie Pass likened their business to gym memberships, which go largely unused. Well, they proved that avid movie goers WILL use a "too good to be true" service.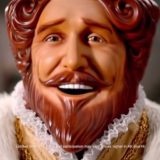 8. Burger King: Burger King launched their Smartphone Social Media Campaign. The promotional idea included the activation of Burger King's list of burger ingredients, which were posted on Wikipedia. Problem: Hackers altered and added special ingredients such as "cyanide." The 2 Guyz teach that user-generated material has to have monitors and carefully watched and legally approved. Wikipedia is policed by a highly active fan-base, and is easily updated by users. In this way Burger King not only lost control of the message, the message changed…for the worse. Positive PR, turned negative or "negatory," as they say on the street. Burger King slipped on a really big banana peel. As we say, "know thy customer, know thy competition, know thy media."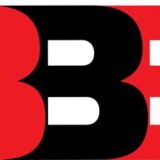 7. LeVar Ball: Do we really need a reason? Okay, here's a few. LeVar Ball talking "at," not "with" any media. Media management is challenging for professionals. Letting LeVar Ball represent you to the media is like handing someone a stick of dynamite with a lit fuse. He also preceded to piss off or insult the Lakers, UCLA, President Trump, China, Steph Curry, and a host of others. Big Baller brand is laughed at by pros and financial experts. And his Big Baller Brand was given an F grade by the Better Business Bureau. .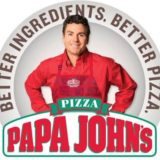 6. Papa John's: John Schnatter, founder of Papa John's, suing his own company, prompting loss of sales. Really? Pretty sure this isn't in any business or Marketing textbooks, the strategy of suing your own company being good for business. Terrible for partners and for sales generation. Allegations of racial epithets, media rants, and blaming the NFL for bad pizza sales…not smart promotion of the brand. John's action fit under many of the 9P's of Marketing.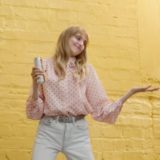 5. Diet Coke: Cringe worthy Diet Coke with flavors. Trying to sell Diet Coke by giving buyers the reasons, too, with the pixie dancing girl. A non-scientific poll conducted by the 2 Guys On Marketing on Gen Z and Millennials indicated this campaign, and the Super Bowl spot in particular, for "Twisted Mango", was universally panned. Marketing "cool" is very difficult, and the risks frequently do not justify the rewards.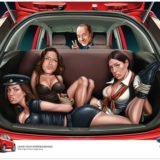 4. Ford: The world before #MeToo and after…it's all different now! Ford stepped in the poo on this one by running a horrible visual in their ad, three women were bound, gagged, and stuffed in the trunk of a new Ford. Really Ford? Even before Harvey Weinstein this was bad taste at best. Press, media and PR was brutal.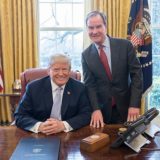 3. Any 2018 Political Ad.:More specifically any 2018 political ad with Nancy Pelosi or Donald Trump. There were over 1,500 TV spots featuring President Trump or Minority Speaker Nancy Pelosi neither of them was running for a local or statewide office. David Ogilvy would say an ad is more successful when you put the "product" in. Were these selling local politicians, or building the brands of these two Washington politi-brands? And political advertising in general stooped to new lows of insensitivity, lying, and bad taste.
And tied for #1: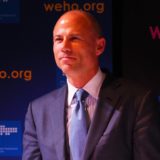 1. (tie) Michael Avenatti: Michael Avenatti's Campaign for President ended with his arrest. He's the lawyer for adult film star Stormy Daniels. A "spokesperson" with repeated exposure across mainstream media much of the year, he was arrested in Los Angeles on a domestic violence charge, according to several media outlets. Avenatti, freed on bail, said he was "not going to be intimidated." Add the bankruptcy issues and partners' disputes, plus eviction from his offices for lack of payment, this makes him one of our poster kids for bad Marketing planning. As a brand, his work has not gained him brand value, it has plummeted. He's a "total" PR nightmare.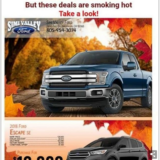 1. (tie) Ford: While the recent Southern California fires raged, taking lives, communities and homes, this local Ford dealership in Simi Valley, California ran an ad making light of the fires. Really dumb move. Cringeworthy or is it: "cringe-worthy?".. it's both, no matter how you spell it. Local business are like neighbors. Good neighbors? This was a bad move that should have NEVER passed approval.
Congratulations to all of this year's winners. May you all hire smart professionals and/or graduates of our classes, who have hopefully learned to not to make the same mistakes as you!