Hotel Differentiation & Hospitality Marketing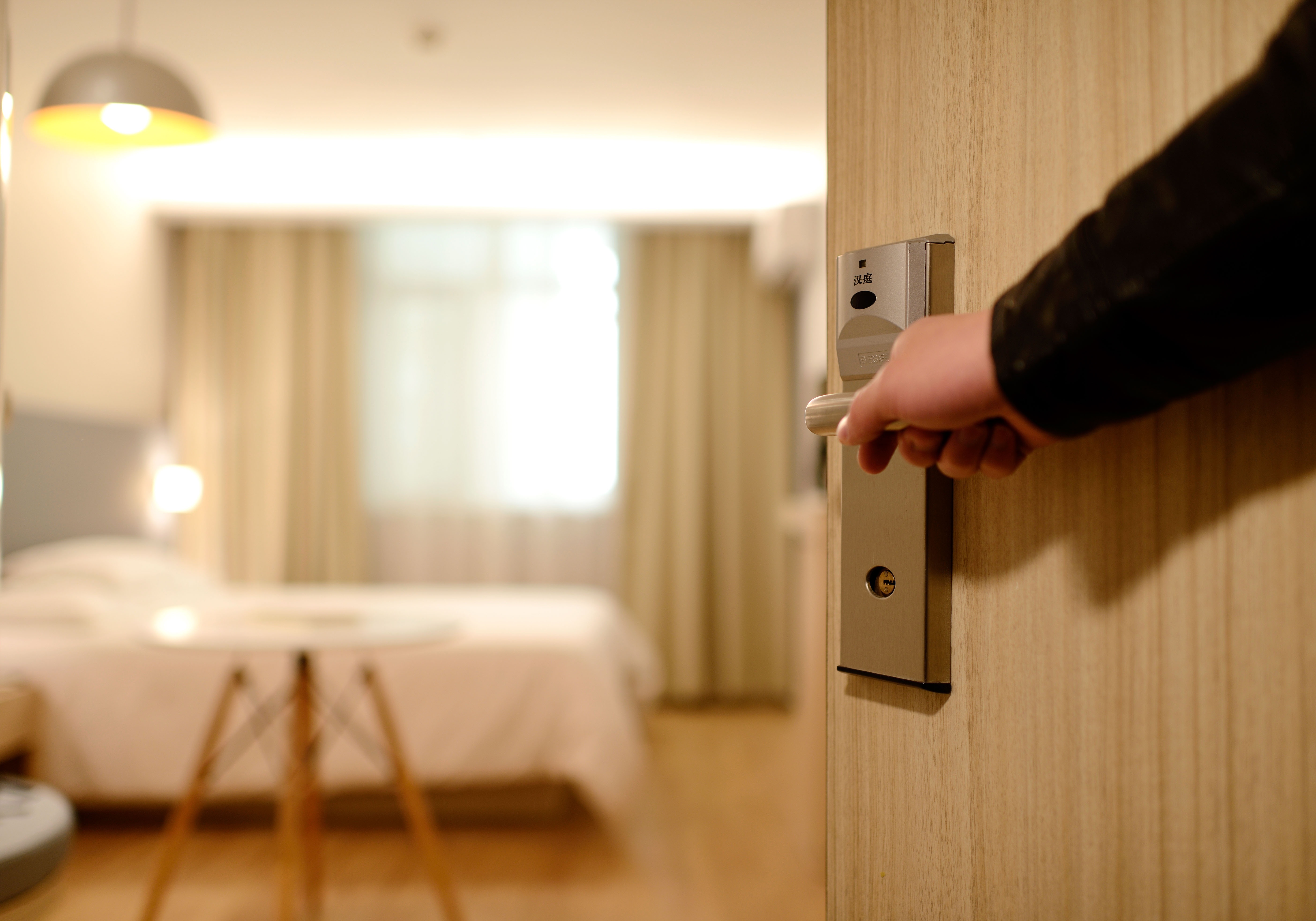 One of the strategic concepts the 2 Guyz on Marketing look is Promotion.
Promotion is one of the key concepts shared with luminary E. Jerome McCarthy's original 4 P's of the Marketing Mix. It's where all the heavy lifting of marketing communications is.
Under promotion, there are eight (8) major, strategic components. These communication
elements include personal and non-personal communication activities.
The activities that communicate the merits of the overall product include:
• Personal Selling/Sales Force (Sales people)
• Advertising
• Sales Promotion
• Collateral Materials
• Direct Marketing (also referred to as Direct Action or Direct Response Advertising)
• Interactive/Internet/Web, Digital Media, Social Media:
• Events and Experiences
• Public Relations/PR
So to see promotion in action, let's look at an example. With an improved economy, business people, families, students, grandparents, and others are traveling more. Hotels are showing higher occupancy rates. Hotels are increasing their promotion and upping their pricing.
Simply put more people are staying at hotels, For example, a 100-room hotel with 90
rooms occupied would have a 90% occupancy rate.
Remember how in the 90's hotels differentiated, sold and promoted themselves with
free breakfasts, local calling and a free newspaper? Some Holiday Inns had signs on the road saying "Free HBO." That's a start, but there is so much more to Marketing than a sign.
What are people looking for in a hotel? It's more than the "core feature;" of a place to stay. But features are most powerful when they are turned into  problem-solving benefits. In this case, they might be Rest/Sleep/Pool/Clean Room and Towels/Location to start.
Sometimes it's more that that, or other, more specific benefits. Hotel people will tell you it's about location, but even that is just a start. Just because a hotel is in Las Vegas doesn't get it lots of bookings. (There are more than 150,000 hotel rooms in Las Vegas, so location is only the beginning.)
They are looking for so much more than location, location, location.
But look at airport hotels which have easy access to the airport or special conference
rooms for company employees flying in from all over. Look at amenities at all hotels, with Internet or wi-fi access, hotel name and their, reward programs (points added to their accounts for example. Think Hilton HHonors, or the Advantage program for American Airlines).
Can you believe but an ironing board is important for some. What about a pool, the brand's reputation, TV with a good, working remote, Price (one of the Nine P's), special offers, value; quality, style; ratings of hotels from previous guests.
Brian Hemsworth, one of the 2 Guyz, realized that he had, over his lifetime, chosen a hotel for almost every one of the reasons in this post. Not all were the deciding factor, but most have contributed at one tie or another. Promotion is way we learn of offerings, specials, and opportunities.
With Promotion, hotels fight or battle over the claims of which ones have the best beds, sheets, etc.), fitness center, food, restaurants, Starbucks coffee, special promotional offers, convention services; room service, pillow menu selection, white noise machine, candy, apples or cookie at check-in, and turn-down service.
Examples also include: hotel parking, where the fees can be expensive; resort fees; fee for a room key (just kidding); but computer fee at the business center isn't; availability and the poor working order of the fitness center equipment; the printing out of an airline boarding pass can cost up to $7.50; refrigerator; surcharges for phone calls; wireless access; roll away beds, up to $60; mini bar stocking (hate that one); receiving faxes or packages; room service: (surcharge, delivery fee and mandatory gratuity, yikes; check out too early or too late fee; storing bags and wake up call.
I found it interesting that the Benjamin Hotel in Manhattan is offering work-down calls.
It's the opposite of a "wake-up call." Really. Yes, it is true. The guest arranges to have the concierge call at a specific time or times to remind the guest to go to bed and sleep.
By the way the Benjamin's rates for New Year's start at $400.