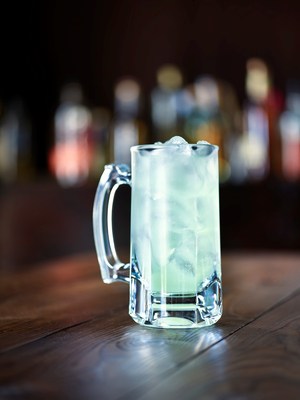 As One of the 2 Guyz on Marketing, I (Larry) don't believe Applebee's offer of $1 margaritas during
Neighborhood Appreciation October would get me in.
They call them "Dollaritas," those would fall under Product, in the Nine P's of marketing. Pricing them
or discounting them would fall under Price," under the nine P's.
Promotion is one of the nine P's of marketing and $1 margaritas that they call Dollaritas (so cute)
would be sales promotion, one of the eight elements, under Promotion.
Applebee's: "Our $1 margaritas in October give us a chance to show our guests a little love, giving
them a totally unbeatable offer as a gesture of our sincere appreciation for their patronage."
Every store. All month long. For them it's not about the food, but alcohol. Really?
Patrick Kirk, VP of beverage innovation, promotional announcement: "We focus on our food a lot, but
'bar' is in our name, and it is an integral part of what makes Applebee's a great neighborhood
destination… (Dollaritas) offer(ed) as a gesture of our sincere appreciation for their patronage."