Sherwin Williams Million Dollar Mistake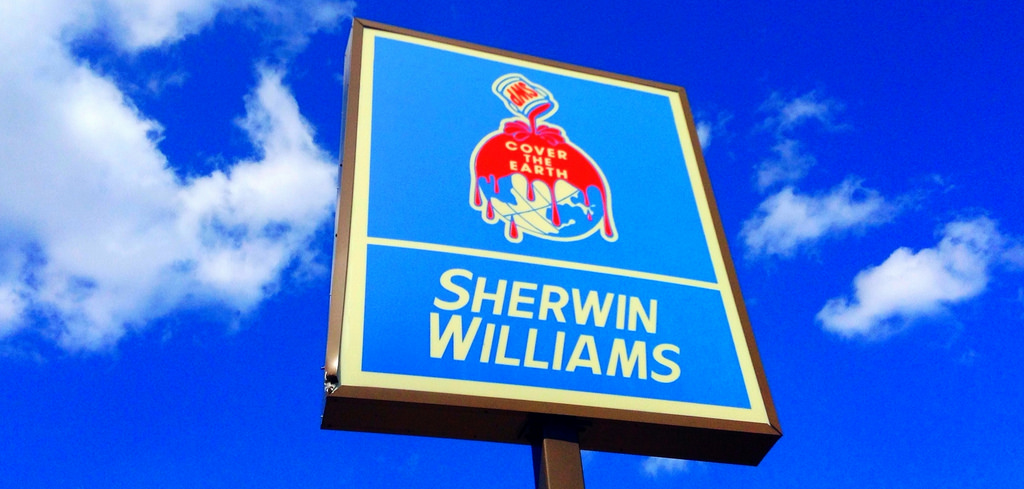 The 2 Guyz On Marketing Score This As "Stupid".
Using the nine P's of Marketing, we put this under dumb "Presentation" and dumb Promotion" by Sherwin Williams, the paint company.
Sherwin Williams won't be paying $1 million. Why?
Sponsored by Sherwin Williams, the paint company, has a big paint can promoting itself at Angel Stadium. The can is behind the left-center-field wall at the stadium.
The copy reads, "Angels home run in the can $1,000,000." If a home run is hit in it, they pay the Angel Baseball Foundation charity $1 million.
Yesterday Justin Upton of the Angels hit a home run.
Sherwin Williams won't pay off. Why? The home run didn't land in the can but bounced in. Really?
They may have had fans, customers, store managers, but they also had TV and radio. Plus all of the social media today.
What is this "P" or "Presentation?" It is the act of presenting any of the different 9P's© and/or components to your customers, suppliers, wholesalers, retailers, sales force, marketing intermediaries, clients, employees, partners, and/or others.
We find that this example can fall under Presentation, Partners and Promotion.
Just dumb, under many of the nine P's of Marketing. Totally lost sight of the goal: building good brand awareness and brand association. Net result: the exact opposite.
Right now, $1 million to the charity is a lot cheaper than the damage bad PR and presentation is doing to the brand.