Papa John's And Ronald McDonald's: Two Mascots And Spokespeople Not Loving It!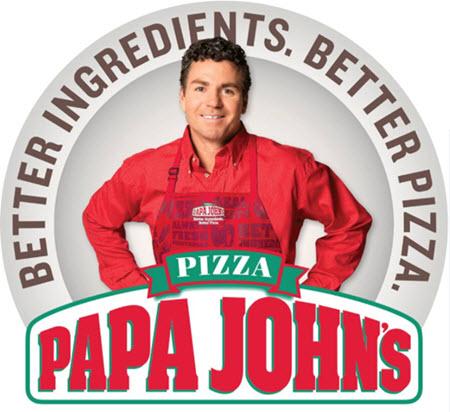 The 2 Guyz on Marketing just finished comparing notes on Papa John's John Schlatter, who's been in the news with racial slurs, fights with NFL, bouts with MLB, and decreasing sales at Papa John's stores.
Papa John's, the corporate entity, is taking John's image off the ads and off the pizza boxes. Off ALL of their promotion and advertising. He's not even allowed to have a Papa John's corporate office. Plenty of examples under the 9P's of Marketing to explore in a classroom of marketing and advertising students.
That led to discussing the issues fast food companies seem to have in this arena. Ronald McDonald came up. Created in 1963, it was NBC's Willard Scott, who was a local radio personality at the time playing Bozo the Clown on WRC-TV in Washington, D.C. Scott was "Ronald McDonald, the hamburger-happy, fun-loving clown." He was used in a couple of TV spots. Over the years, hundreds of Ronalds appeared in stores and all over the USA, in multi-media, franchisee promotion.
What happened to Ronald McDonald? On vacation? Health issues?
Well, there were a bunch of issues with Ronald. From his association with obesity and he's a clown. Yes, a clown. Clowns can be charming…and they can be terrifying. (Fact: A recent survey indicated that 46% of Americans fear clowns. Source: Vox). Think about the increased clown exposure from the popular "IT" and "American Horror Story: Freak Show" and "American Horror Story: Cult." 
It was a couple of years ago that the Corporate Accountability International (CAI) in Boston recommended again that Ronald should be retired. They cited the health issue of childhood obesity in the U.S..
Back in 2011 CAI first ran ads and created web pages. They wanted McDonald's corporate to retire the character or mascot. From their 2017 report "Clowning with Kid's health: The Case for Ronald McDonald's Retirement" the CAI research and report said the character is:
"the product of a well-orchestrated and shrewd marketing strategy by America's king of fast food."
"It's not just the "nag factor… the practice the advertising industry invented to get kids to nag their parents for all sorts of products, including junk food."
Why do companies use mascots, celebrities and spokespeople?
They can attract attention
Done properly, they can improve a company or product's image
They can help with a campaign feel and the advertising has more impact.
They can boost a company or product's awareness
Break through clutter
Exploit celebrity's popularity
These characters increase company or product's credibility
Companies use celebrities and others in marketing, sales meetings and store openings. These stars appear in events.
We'll focus on mascot marketing in a future post, but suffice to say it can be the double edged sword. Camel's Joe Camel cartoon worked for years in enticing kids to smoke Camel cigarettes, but is now a symbol of the evils of cigarette advertising.
Stars, mascots and characters can increase sales, but for these two, they may not be increasing store traffic and making the cash register ring.